Guillotine RDA
Product Introduction

Guillotine, another splendid RDA designed by JayBo, features its detachable structure and wide open wicking system. Apart from the new rebuildable Clapton coil which can bring the fans DIY enjoyment, the stainless steel texture and convenient airflow control also make the Guillotine RDA stand out from other attys.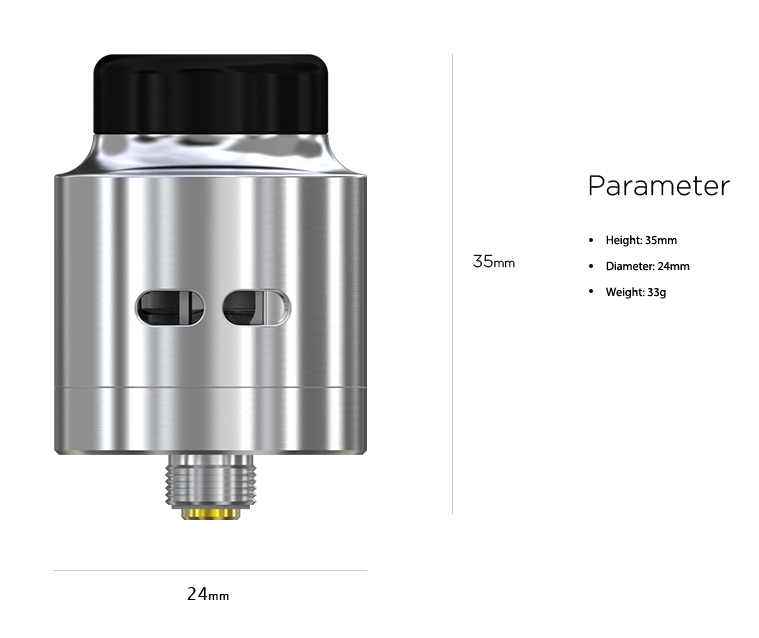 Detachable Structure for Easy Cleaning
All the components of Guillotine RDA can be easily disassembled for deep cleaning and maintenance purposes. The fire button housing (bottom ring) is intentionally difficult to remove as it is designed to only be removed when cleaning the fire button.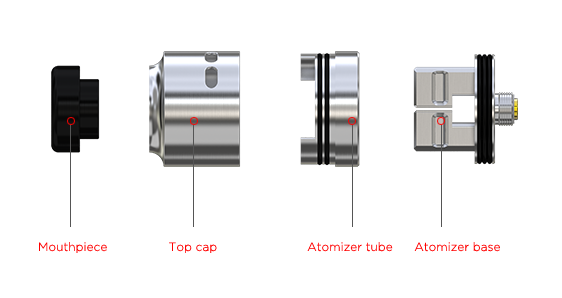 Retractable Top Filling Solution & Convenient Bottom Airflow Control
Simply slide the top cap, you can finish the refilling fastly. By rotating the airflow control ring only, you can adjust the airflow to your preference.