Product Introduction

Just as the saying goes, all roads lead to Rome. Being multifunctional and versatile, LUXOTIC MF BOX undoubtedly satisfies you in various ways to vape as squonk mod and box mod. The device comes with optional ergonomically designed circuit boards for your preference, which are direct output board with faddish indicator lights and variable voltage board with a 0.91inch OLED screen. Another highlight is that the 18650 and 21700 cell can be used interchangeably. Finally yet importantly, with the addition of multipurpose atomizer tube and open build space for DIY fun, the Guillotine V2 RDA can perfectly pair with LUXOTIC MF BOX in appearance and performance.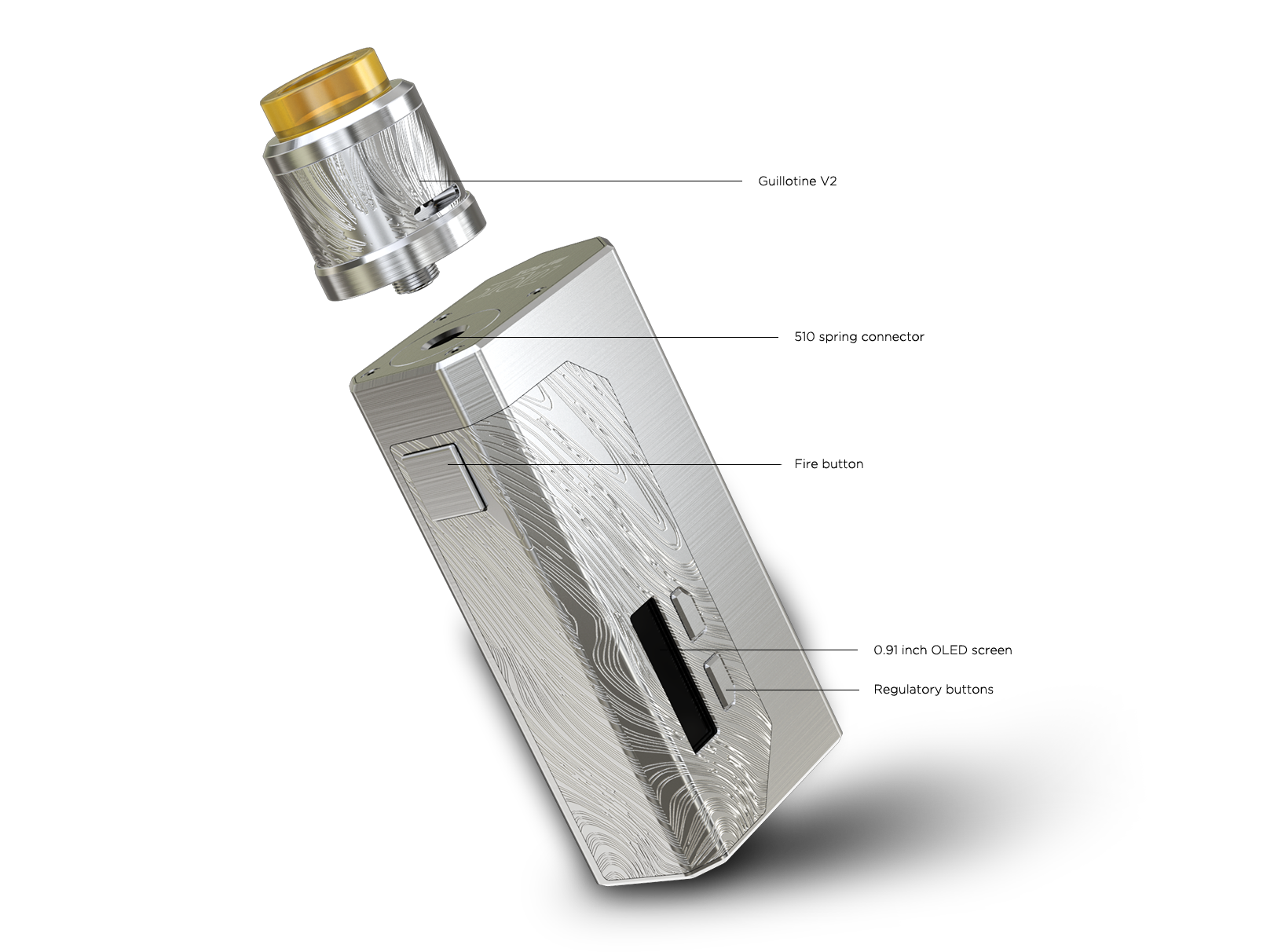 Parameter
LUXOTIC MF BOX

Size: 87*47.5*27.6mm
Weight: 181.6g
Max Output Wattage: 100W

Size: 47.5*27.6*87.0mm
Weight: 181.6g
Thread type: 510 spring loaded connector
Squonk e-liquid capacity: 7ml
Cell type: high-rate 21700/18650 cell
Max output wattage: 100W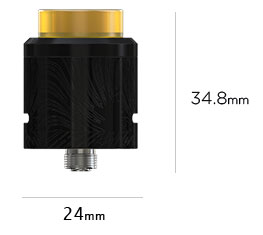 Guillotine V2
Height: 34.8mm
Diameter: 24mm
Weight: 33.0g

Decorative Ring
Height: 3.9mm
Diameter: 25.5mm
Optional Avatar Circuit Boards to Cater to Your Taste
Powered by Avatar technology, the LUXOTIC MF BOX is equipped with optional direct output board and variable voltage board. Moreover, they can be
used interchangeably, which absolutely provide you more choices.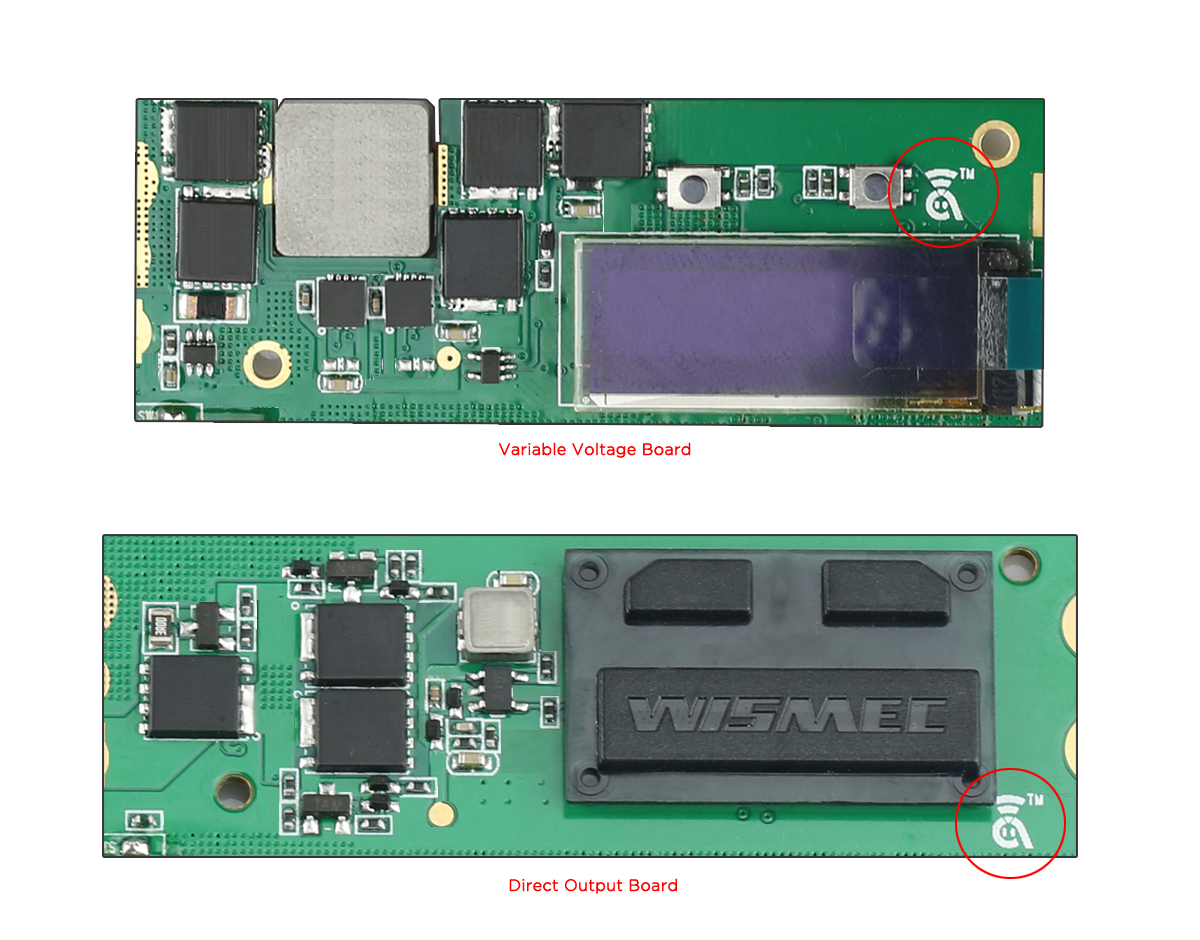 Compatible with Squonk Box System & Common Box Mode
It has been claimed as an unprecedented revolutionary breakthrough among Wismec devices. Coming with the innovative design, it can serve as a pleasing squonk box
like our LUXOTIC BF BOX while it can also be used as a common box with the additional spare parts we provided, satisfying your preferences.
Interchangeable 18650 and 21700 Cell for More Convenience
Under box mode, you can use single high rate 21700 battery and enjoy an earthly vaping experience for the all day long. Still, you can also use single
18650 battery with the help of a battery sleeve and dual 18650 batteries with a connector. It is much more convenient, isn't it?
Multiple Circuit Protection Systems Applied
Multiple circuit protection systems are applied, realizing the overall protection of the device, which make it much securer and more reliable.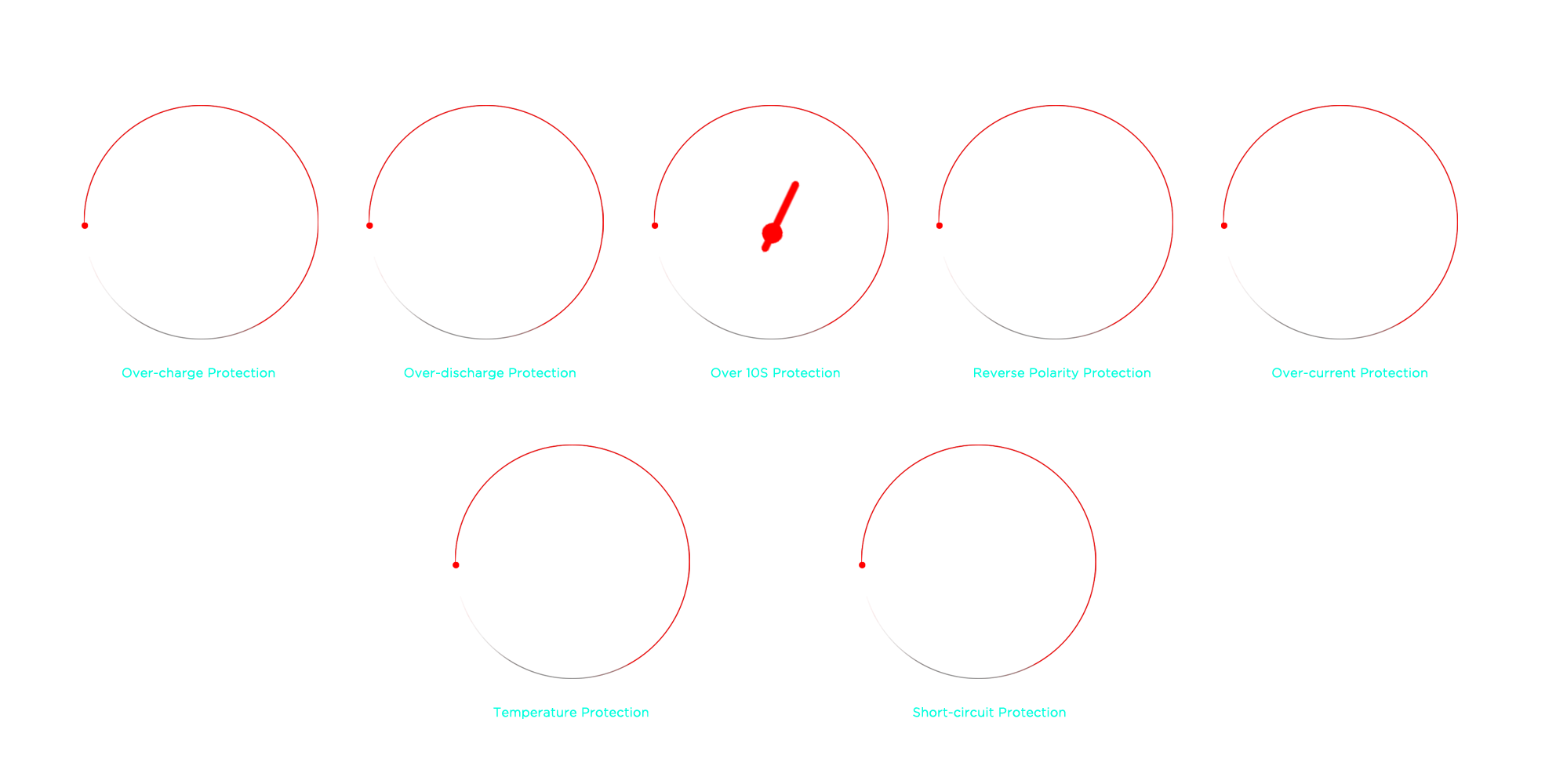 Replaceable 510 Component
Much to our surprise, we create a precedent in terms of 510 component replacement.
Detachable Structure for Easy Cleaning
All parts of Guillotine V2 can be detached and reassembled, bringing much convenience in cleaning and maintenance.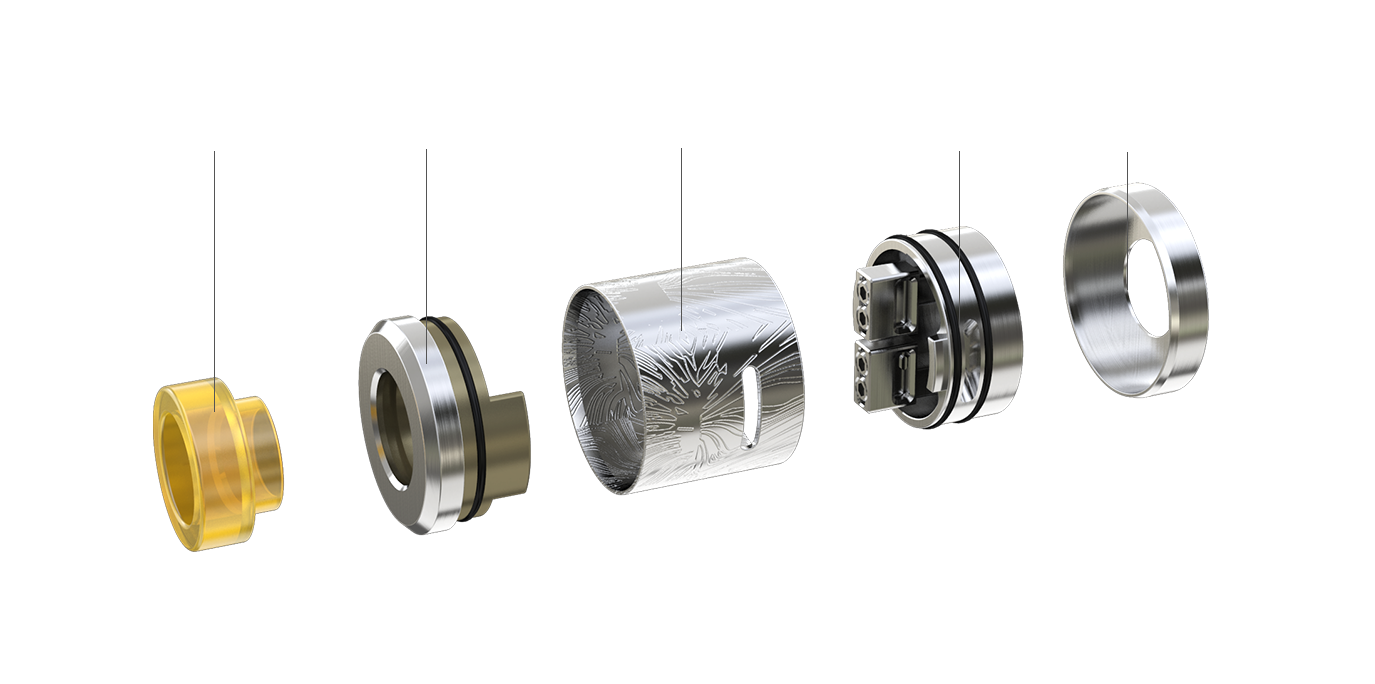 Versatile Atomizer Tube for Convenient Airflow Control
All parts of Guillotine V2 can be detached and reassembled, bringing much convenience in cleaning and maintenance.By installing the atomizer tube in
Guillotine V2 upwards and downwards, you can realize two different ways of regulating airflow and get different vaping experiences.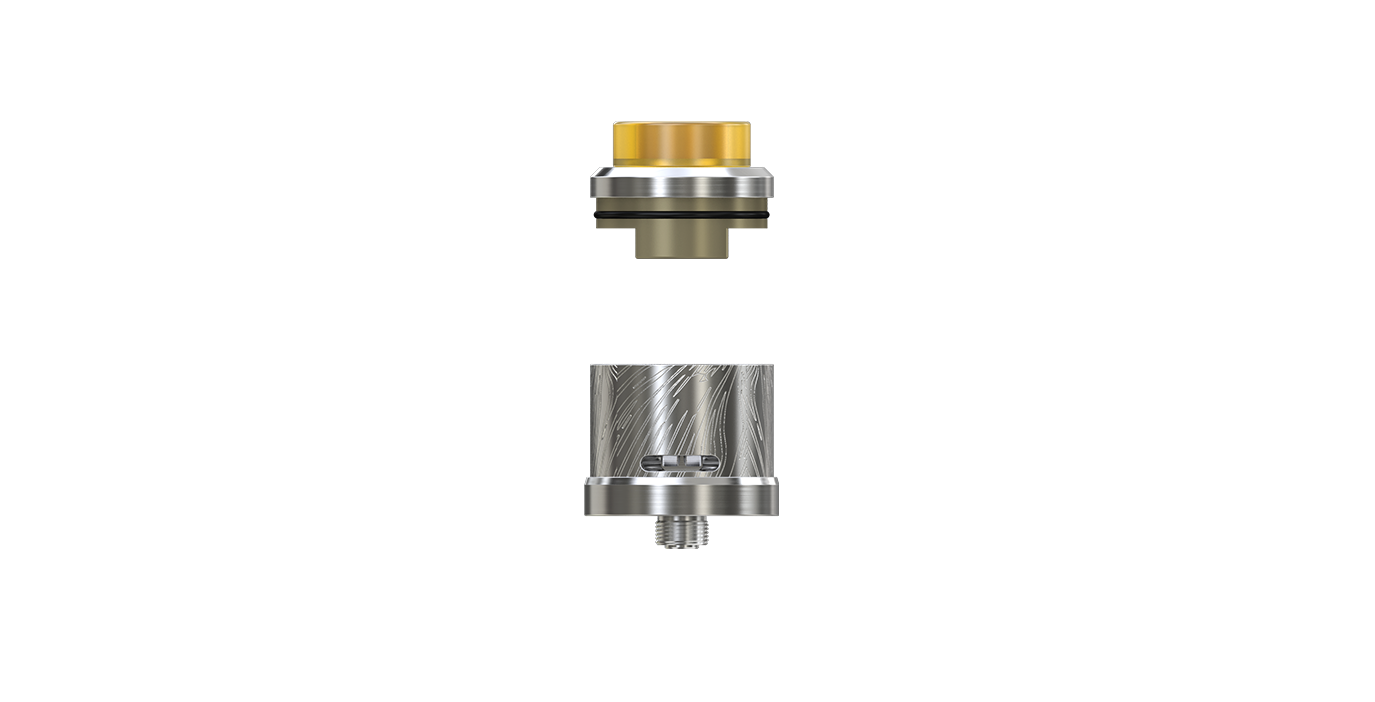 Rebuildable Clapton Coil and Open Build Space for DIY Fun
The premade Clapton 0.28ohm coil is meant to offer you large vapor and intense flavor. Moreover, with an open build space in Guillotine V2, you can easily install the coil and enjoy the DIY fun to the fullest.

Optional Positive Contacts to Enrich Vaping Life
In addition to the solid positive contact on Guillotine V2, the spare hollow positive contact can make your RDA compatible with squonk box mod, providing you with more possibilities and options.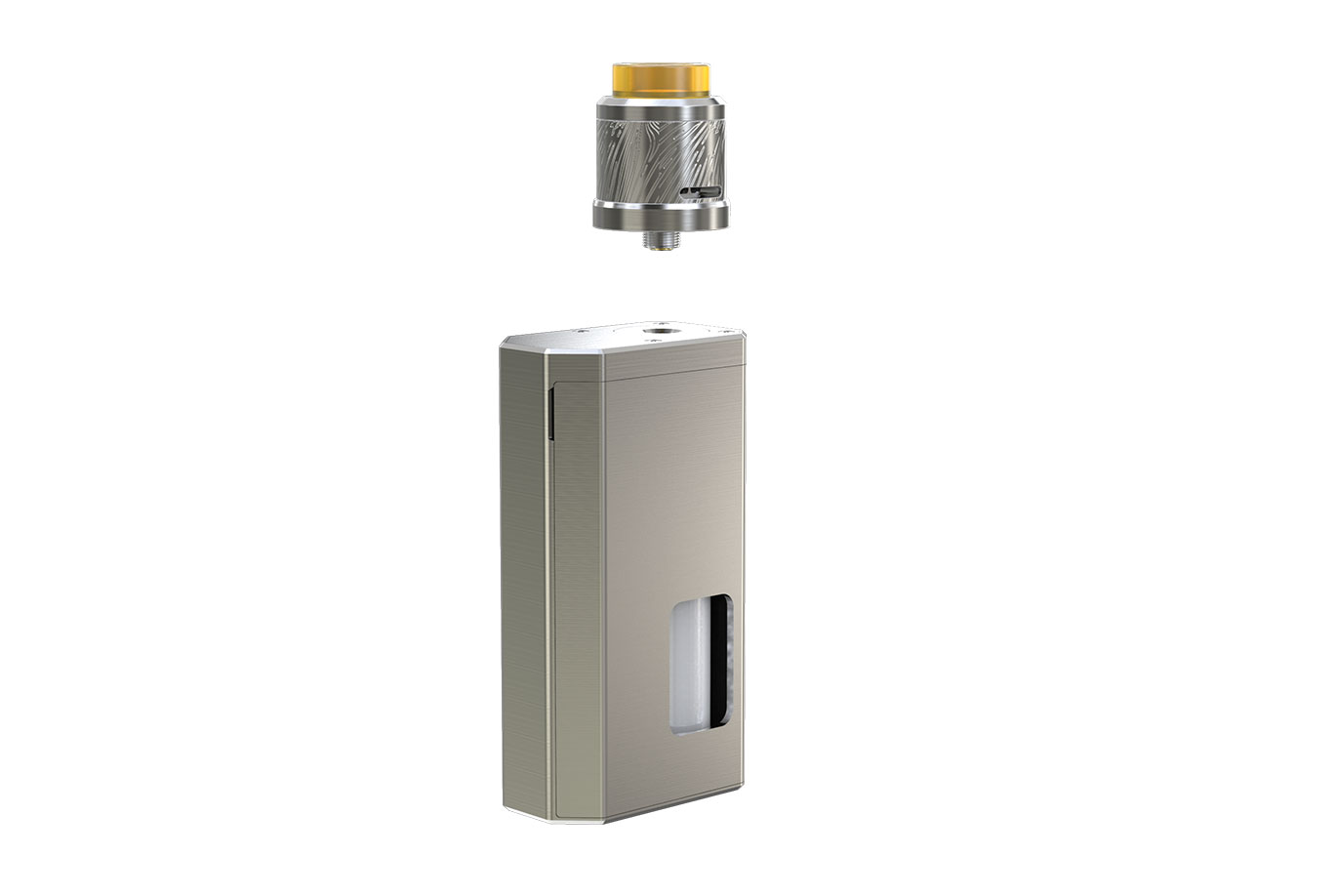 Offering Two Drip Tips for Your Preference
Apart from the equipped short drip tip, the optional PEI mouthpiece offers you brand-new vaping enjoyment.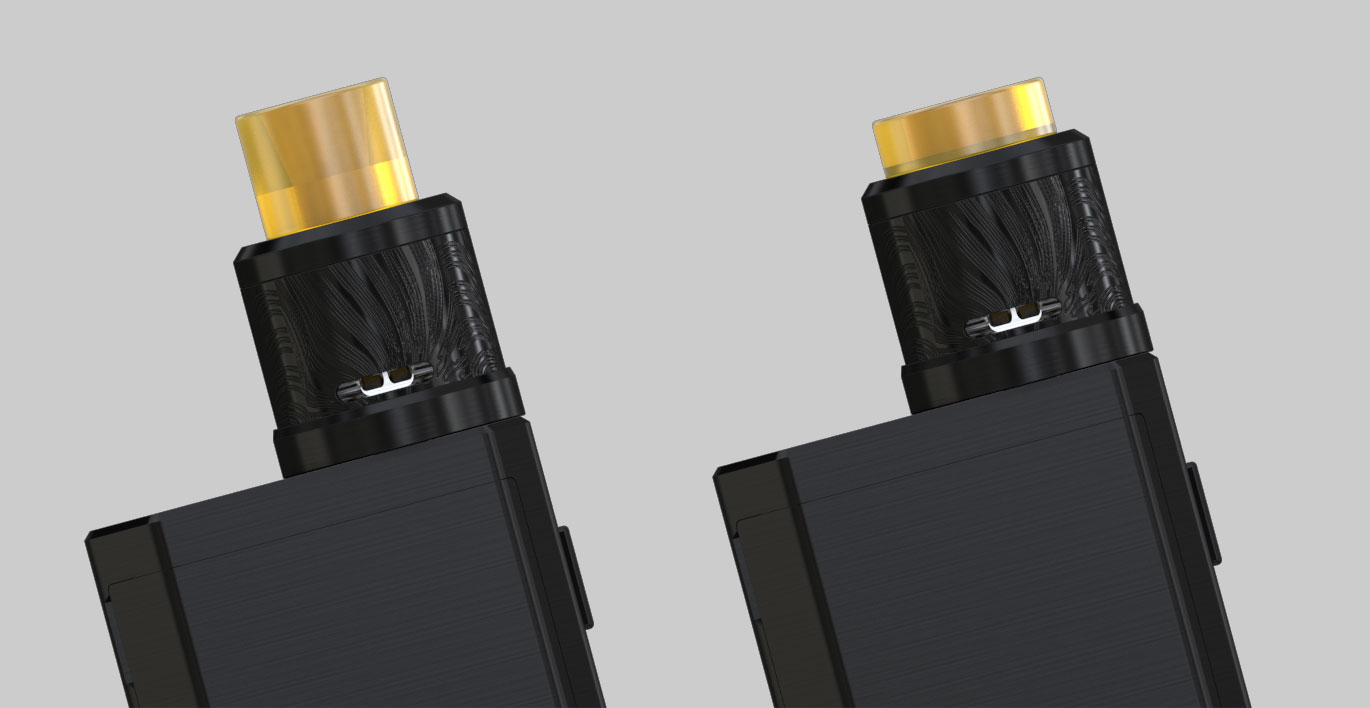 Please take out the cell and charge it through external charger.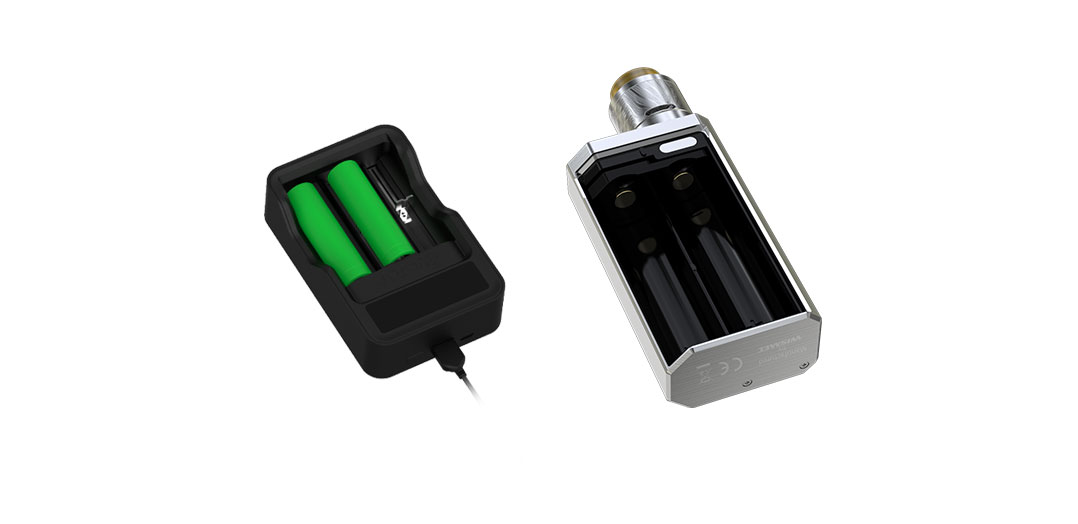 Standard Configuration
1 * LUXOTIC MF BOX
1 * Connector
1 * Mouthpiece
2 * User Manual
1 * Guillotine V2
1 * Silicone Case
2 * Clapton 0.28ohm Coil
1 * Warning Card
1 * Battery Sleeve
1 * Magnetic Plate
1 * Cotton
Spare Parts
1 * LUXOTIC MF BOX
1 * Connector
1 * Mouthpiece
2 * User Manual
1 * Guillotine V2
1 * Silicone Case
2 * Clapton 0.28ohm Coil
1 * Warning Card
1 * Battery Sleeve
1 * Magnetic Plate
1 * Cotton
Spare Parts