SINUOUS P80
Product Introduction

SINUOUS P80, a new flagship e-cig mod designed by sinuous designs, impresses us with its centered 510 connector and side OLED display. Powered by single 18650 cell, it reaches a mighty 80W output along with a sequence of other unique features including 2A quick charge, preheat and LED light with changeable colors.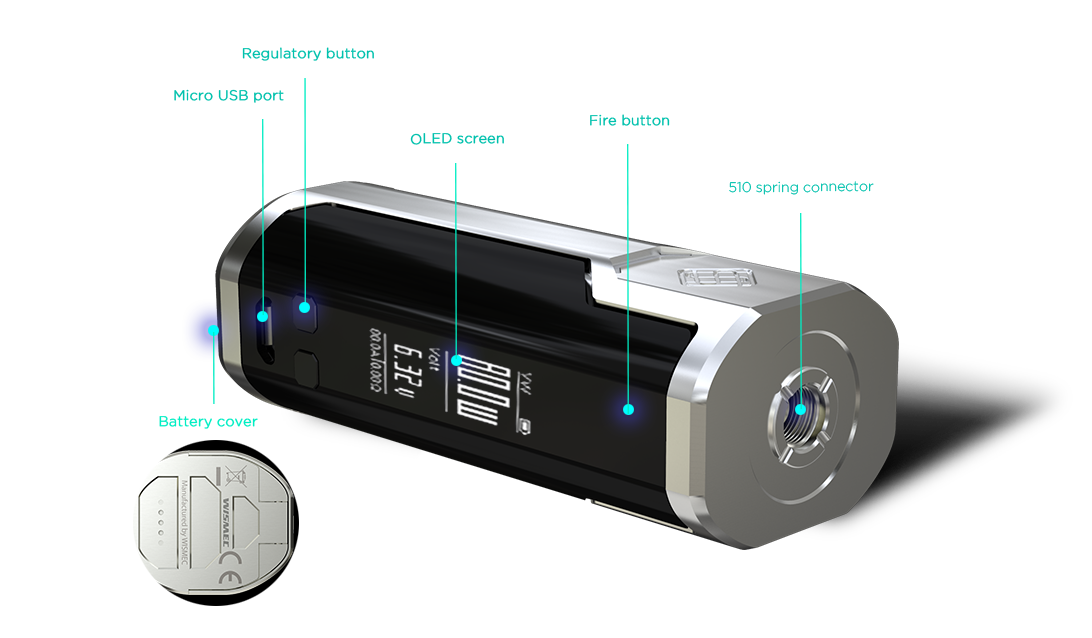 Parameter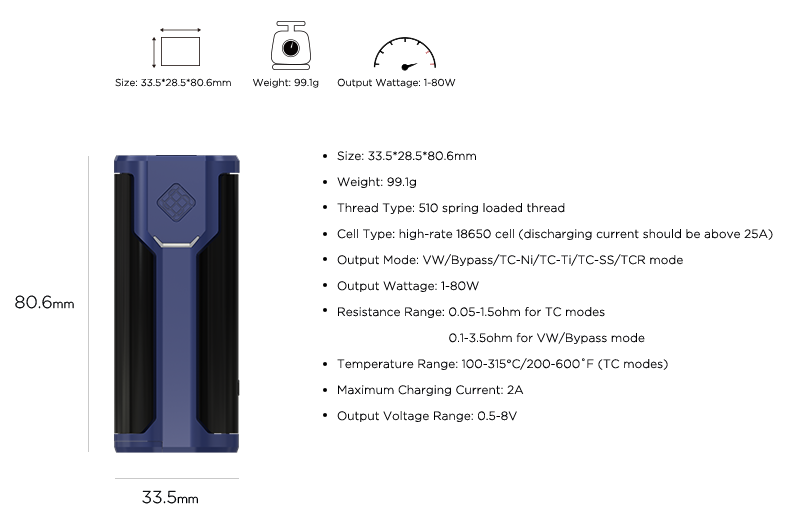 80W Max Output with Single 18650 Cell
Compact yet science fiction, the SINUOUS P80 is the representative of ergonomical design. Powered by single 18650 cell, the max output can reach 80W, which will completely satisfy your daily demand.
Centered 510 Spring Loaded Connector
The innovative design of centered 510 connector is a big plus to the SINUOUS P80. It can hold tanks up to 25mm diameter.
Hidden Fire Button with Side 0.96inch Screen
The tiny shape with hidden fire button is much fashionable in your hand. And the big 0.96inch screen offers all parameters in a clear and user-friendly way.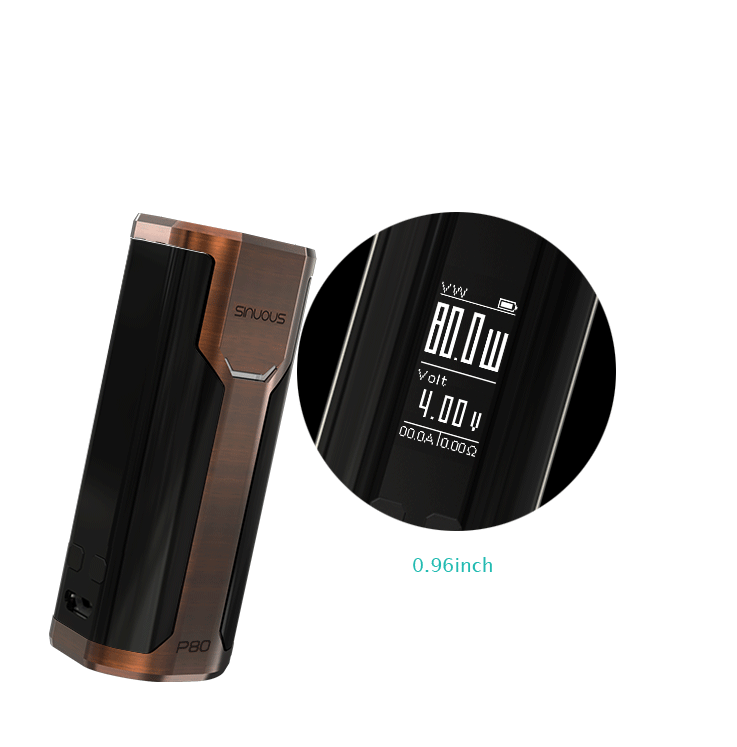 Indicator Light with Three Changeable Colors
The application of LED light makes your mod much charming, and you can choose the light color among green, yellow and red to your preference.
2A Max Charging Current for Quick Charge
With 2A maximum charging current, the battery can be fully charged more quickly than normal ones.
Dual Circuit Protection & Reverse Polarity Protection
Reverse polarity protection is effectively achieved by the application of special battery anti reverse circuit in the board. And the dual circuit protection systems make the TEROS much safe and reliable.
Upgradeable Firmware
Coming with the upgradeable firmware, your SINUOUS P80 will be always up-to-date.
Charging

It is better to take out the cells and charge them through external charger.
You can also charge the device by connecting it with a computer or a wall adapter via USB cable.