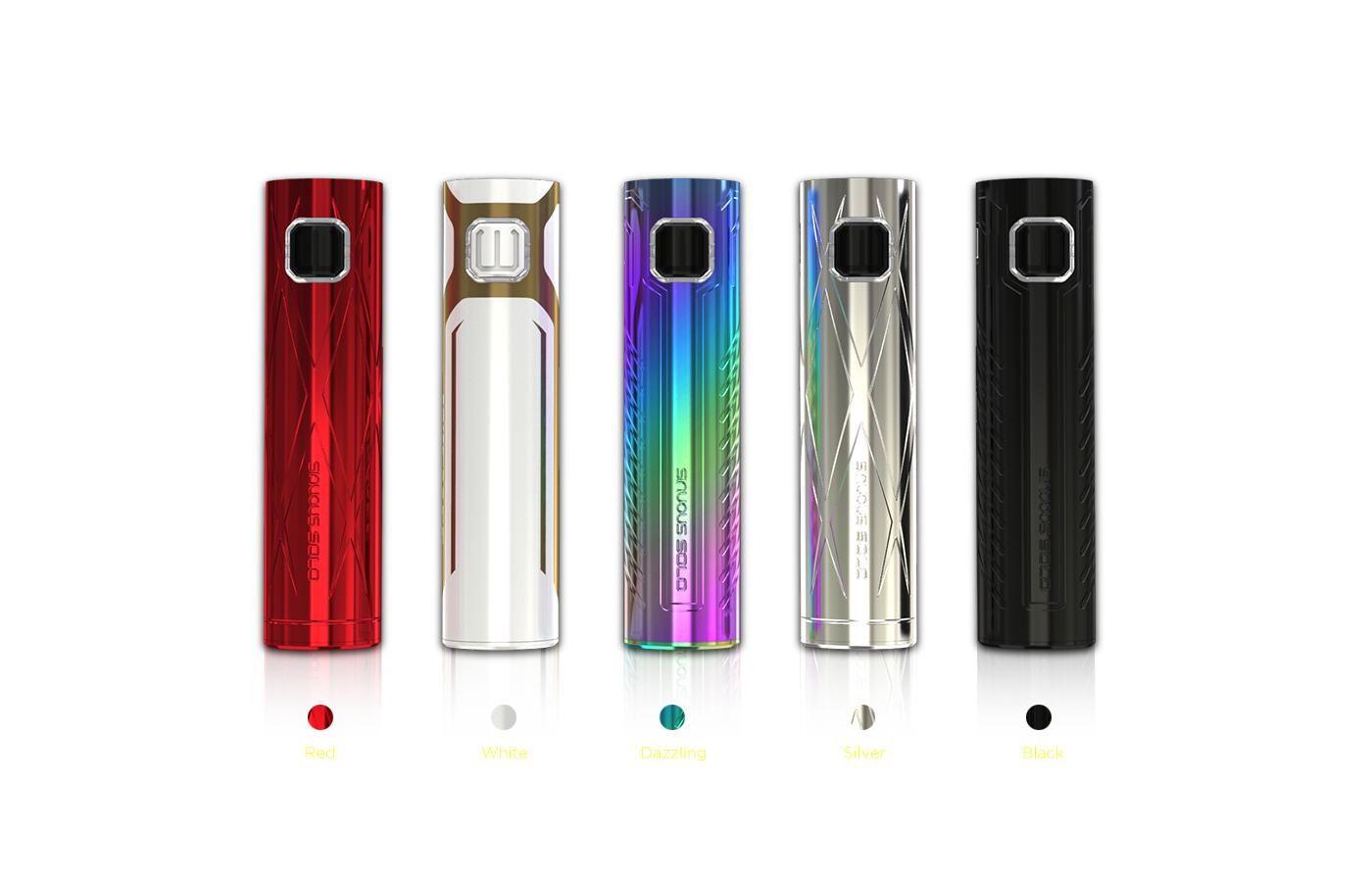 Product Introduction

Being compact and sleek, SINUOUS SOLO has the most fascinating looking and boasts its optional modes: direct output and constant power output with multiple circuit protections. Powered by an internal 2300mAh battery, the SINUOUS SOLO is capable of firing up to 40 watts. Its simplicity and portability make SINUOUS SOLO one of the must-have setups for all sorts of vapers.
Parameter
Size: 90*22mm
Weight: 72.5g
Max Output Wattage: 40W

Height: 90mm
Diameter: 22mm
Weight: 72.5g
Battery capacity: 2300mAh
Max output wattage: 40W
Output mode: Bypass/Constant power mode
Maximum charging current: 2A
Every Detail is Meticulously Designed
The SINUOUS SOLO presents three different patterns with attractive colors for your option. Every detail on SINUOUS SOLO is meticulously designed, offering you great visual enjoyment
Bypass/Constant Power Mode Available for Your Preference
According to the resistance of coil you used, the device will automatically switch to proper working mode. When the resistance is under the range of 0.1-0.79ohm, the indicator light will turn green and the device enters the Bypass mode. When the resistance is under the range of 0.8-3.0ohm, the indicator light will turn white and the device enters constant power mode.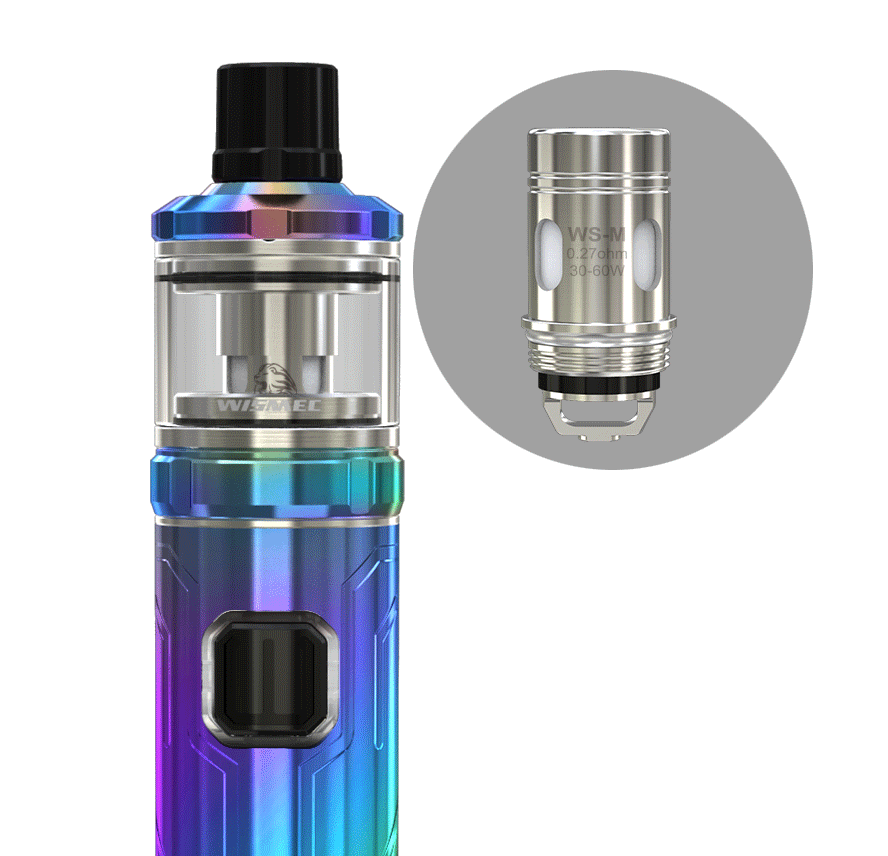 Internal 2300mAh Battery Supporting a Max Power of 40W
The SINUOUS SOLO is compact in size but powerful in output. The internal 2300mAh battery can last a rather long time of vaping. Just enjoy yourself whenever and wherever.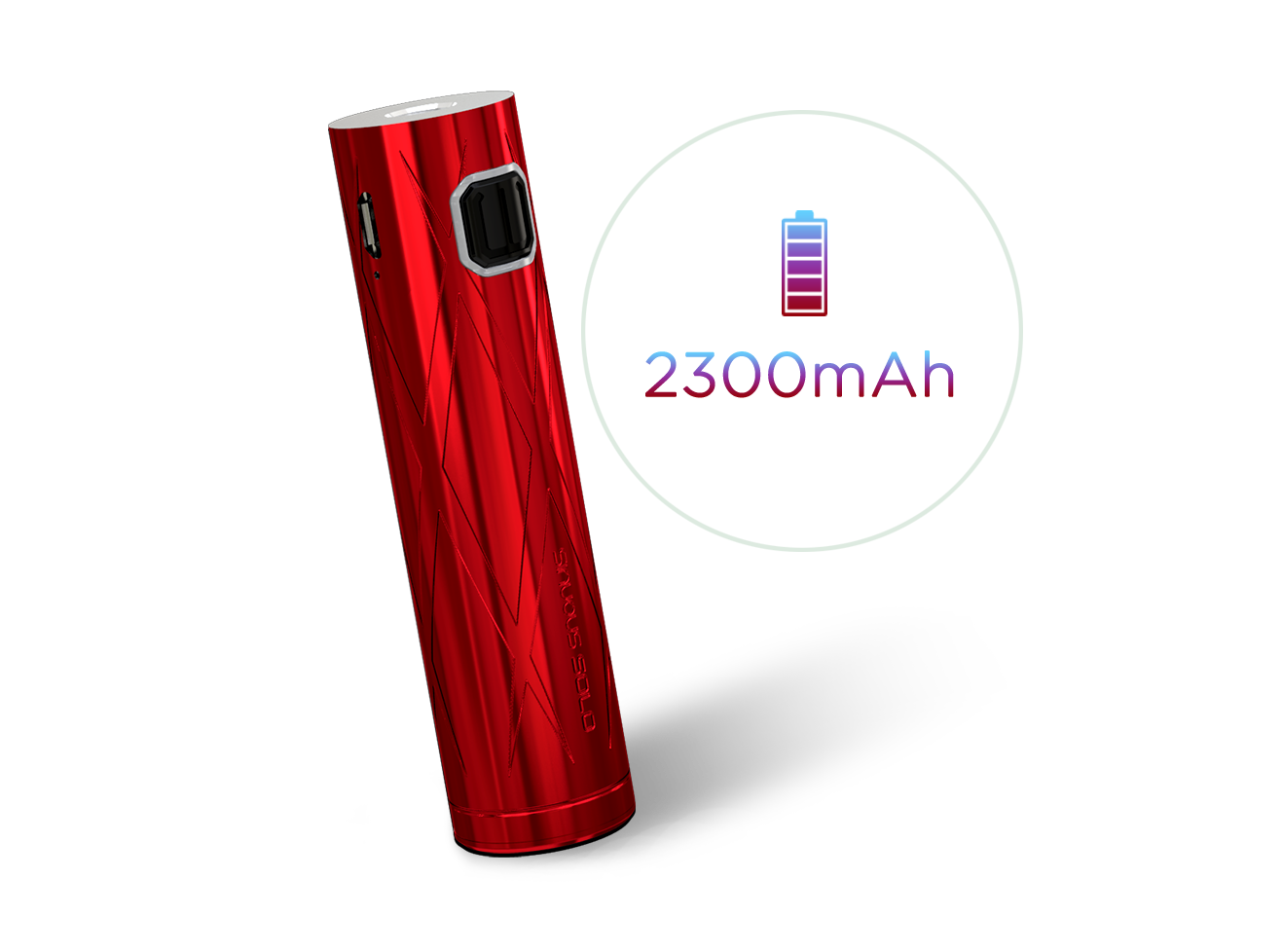 Multiple Circuit Protection Systems Applied
Multiple circuit protection systems are applied, realizing the overall protection of the device, which make it much securer and more reliable.

Color Your Vaping Life
Available in multiple gorgeous colors, the SINUOUS SOLO makes your dialing vaping much colorful and enjoyable.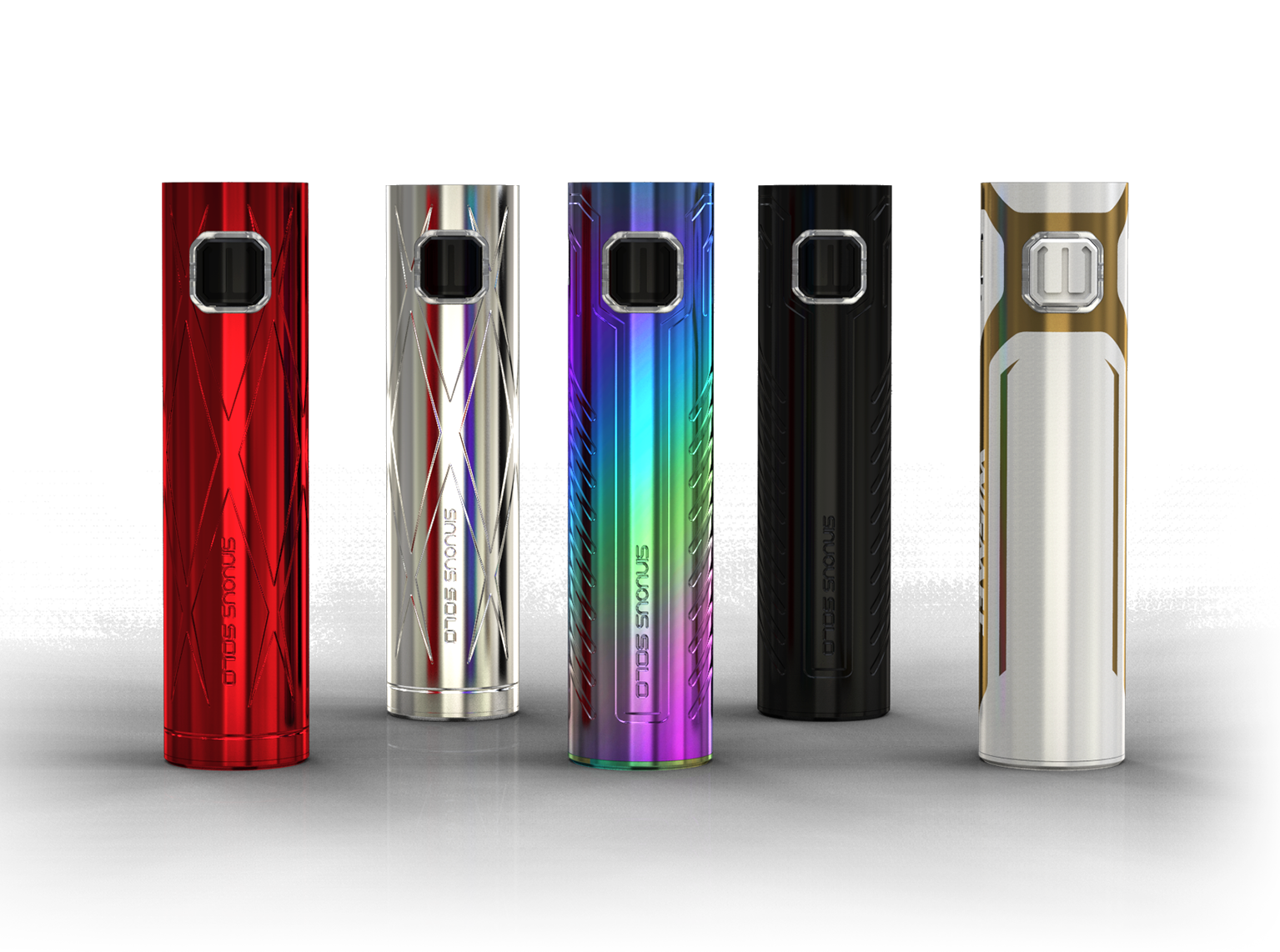 Battery Display Function
The indicator light will stay lit or flash slowly when the battery quantity is high. On the contrary, the indicator light will flash in frequency.

Charging
Simply charge the device by connecting it with a computer or a wall adapter via USB cable. The indicator light will keep in red while charging and go out when it is fully charged.